Chimp Party Animal Gorilla Costume - XL, 2XL, Plus Size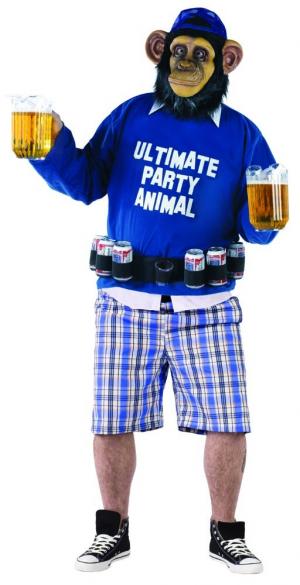 Our Chimp Ultimate Party Animal Gorilla Costume - Plus Size is sure to be the life of any Halloween Party this year. It fits most Adults and is In Stock - Ready to ship for your Halloween Party or Event.
Features include: Chimp Mask, T-Shirt with Tails, and Plaid Shorts
Belt has one shot glass and holders for 4 beers
Mask is a pullover and covers 100% of the head
One Size fits most men sized 44 to 56, waist size 34" to 44"
Fits most Adults 5'10" to 6'4", and 180 lbs. up to 260 lbs.
Beer Pitchers and Beer not included.